Now Offering In-house State of the Art Removable Solutions
May 06, 2016

Dennis brings 38 years of removable experience to JJKDA and has lectured to and trained technicians and dentists worldwide. Dennis is a published author who has received numerous industry awards. He has evaluated new materials and has developed techniques for many innovative companies.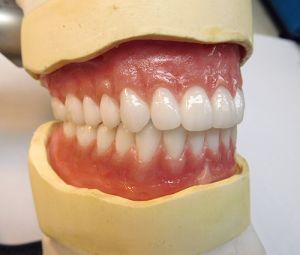 Our new department will offer:
Full Dentures and Partials                           
Implant Overdentures
Hybrid Dentures                                              
All types of bar cases
Cosmetic partials with tooth shaded clasps "Cosmetek"
Flexible Partials
Bite Splints
All on 4, All on 6
Chairside conversion support
And much more!!!
Tags:
Dennis has been a terrific addition to your team.  He is extremely knowledgeable, and understands the requirements for great esthetics and function, which can be a difficult situation in some of our denture patients.  Just look at his wax-up for a try in and you know you are dealing with a very talented individual.  Dennis is very dedicated and will help guide you should there be any special requirements for your patient. - Laurence A Langer, DDS