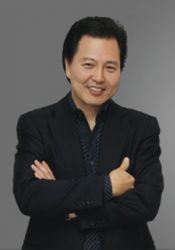 For over 20 years, Jason J. Kim has been developing groundbreaking techniques in dental ceramics. In 1990, he founded the Jason Kim Dental Laboratory in New York and he soon became the favorite ceramist of Manhattan's most prestigious dentists. He currently owns and operates Jason J. Kim Dental Aesthetics located in Port Washington, NY and the Jason J. Kim Oral Design New York Center located in Manhattan.

Jason is a Certified Dental Technician and has studied under Master Ceramist Willi Geller, founder of the world-renowned Oral Design International Foundation. His professional member- ships include Oral Design International Foundation, the American Society for Dental Aesthetics, and the Dental Laboratory Association of New York. Jason is known as one of the preeminent instructors of advanced oral design techniques in the world.

He is a Clinical Assistant Professor at the prestigious New York University College of Dentistry, and Director of its year-long Continuing Dental Education course entitled "Mastering Aesthetics and Ceramics." This course was designed to teach accurate communication and documentation between the clinician in the dental practice and the technician in the dental laboratory. It emphasizes case assessment, planning and sequencing, as well as the latest advancements in ceramic materials andpreparation/application techniques.

Jason continues to present lectures, seminars and clinics at both his laboratory locations; as well as New York University and other centers of higher learning and professional symposia within the United States and internationally. He is co-author of Aesthetic Restorative Dentistry: Principles and Practice, a textbook devoted to fundamental and advanced restorative techniques for dental professionals. He has written numerous dental journal articles throughout his career and recently published his first book, The Master Ceramist.
Calvin Mun, CDT
Laboratory Manager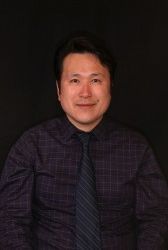 After graduating from the University of Toronto, Calvin studied with Jason Kim to become a dental technician. Calvin has studied with Master Willi Geller, Walter Gephardt and many of the other most renowned dental technicians throughout the world.
Calvin is instrumental in providing continuing education to the technicians at JJKDA and was an instructor at New York University for "Mastering Aesthetics & Ceramics for the Advanced Dental Technician".
His 15 years of experience is well utilized in communicating with our clinicians and patients to ensure the best possible results.
Tony Burke, CDT
Crown and Bridge Manager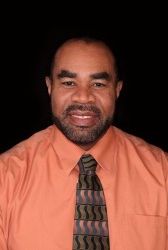 Tony started his dental career in 1978 with Norbert Richter on Madison Ave in New York City; one of the most prestigious laboratories in the area at this time. He later joined Jason J Kim in 1993 as one of the first team members. Tony was instrumental in setting up the crown and bridge department as well as many others at this time.

Throughout the years Tony has been the go-to person for complex cases and new ways to approach and treatment plan them.

He has been an instructor at NYU University for dental technicians and has studied with many of the best technicians in the industry. He has also completed courses with 3I, Nobel Biocare and Zimmer
Tony continues to offer new ideas and introduce new technology to ensure the best and most predictable results for our clinicians.
Jimmy Solomon
Office Manager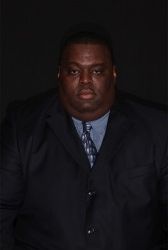 Jimmy has over ten years of experience with dental office management and customer service. His understanding of work flow and attention to detail helps ensure that every case is properly handled while it is in the laboratory.
His constant communication with our Doctor's help eliminate unwanted surprises and ensure a pleasant experience. Our clinical partners and their staff are very happy with the support they receive from Jimmy and his team.
Michelle Van Cooten
Removable Specialist & Technical Advisor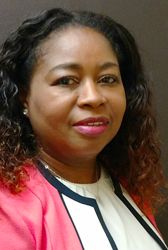 Michelle grew up in a Dental Family. Her father was a practicing Dentist throughout most of her life. She graduated from Magna Dental Institute in 1988 and started her career under John Ness P.T.C and completed with Excellence/Implant Dentures.

Michelle worked as a Manager and Technician in supporting clinicians in case planning for All on Four Conversions, technical support for cad cam in designing combination implant cases.

Marcello Allegra
Director of Sales and Marketing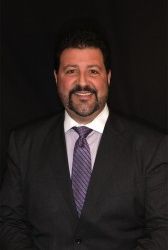 Marcello joined Jason J. Kim Dental Aesthetics in 2012. He has over 13 years of dental sales experience and oversees all the sales and marketing aspects for the laboratory.
His strong knowledge of our products and procedures make him a strong liaison between clinician and technician. His knowledge of the industry and new technologies is best utilized to help streamline and achieve desired results for our clinicians.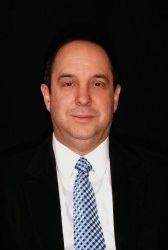 Tom is the Company's CFO and is responsible for all financial affairs as well as the day to day operations of the lab.
Tom began his career with Coopers and Lybrand and became a CPA in 1982. He has over 30 years financial and business experience within the Manufacturing, Distribution, Construction and Advertising Industries.
Our Location
JASON J. KIM DENTAL AESTHETICS
5 Harbor Park Drive
Port Washington, NY 11050
Phone. +1 516 829 4933
Fax. +1 516 829 4941
Email. info@jjkda.com