WHY CHOOSE JASON J. KIM DENTAL AESTHETICS
In today's world of new technology and products there are many ways to grow and maintain your practice but none are more powerful than a satisfied patient. A referral is still the most effective way to earn new patients. Our "case sequencing" procedures ensure less chair time for the patient and highly aesthetic, consistent results.
TREATMENT PLANNING - 
ARTISTRY MEETS PREDICTABILITY
Paramount to our approach is the close cooperation between the clinician and the dental technician, from the initiation of treatment planning to the final seating. We implement numerous processes to ensure the best possible outcome of each case:
Treatment consultation
Diagnostic models
Diagnostic functional aesthetic waxups
Indices (preparation models, labial and incisal preparation guides)
Periodontal clear stents
Implant treatment design and cost analysis
Matrix for provisional restorations:
Through our philosophy of shared discipline and operational efficiencies, our team can truly work in concert to support your patient's aesthetic expectations and functional requirements.
AESTHETIC -  
PREDICTABILITY MEETS ARTISTRY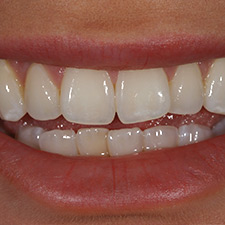 The core competencies of Jason J Kim Dental Aesthetics are most evident in the beautiful ceramic work we produce daily. While every dental laboratory aspires to quality, as a member of Oral Design International, Jason Kim maintains higher standards that we apply to every case we receive. Our emphases on proper occlusion and our vast experience with all-ceramic, implant restorations, and full-arch prosthesis ensures the highest aesthetic and functional outcome for your patients.
Our flagship veneer is recognized by industry professionals throughout the world for its excellence. Its ability to mask substrates of varying color and its inherent warmth and vitality make our veneers an award winning offering for you most discerning patients. The fluorescence and unique ceramic makeup ensure the restoration will accurately match and fit the natural dentition and enhance any patient's smile
Natural translucency
Fluorescence, Opalescence and Luminescence
Complementary color
Detailed surface texture and contours
Warm, natural chroma
Natural light transmission
Our technicians fabricate both single and multi unit restorations that are natural looking and durable, while achieving predictable results according to the most stringent standards.
OCCULSION - 
FUNCTION MEETS AESTHETIC
A thorough understanding of occlusion is a necessary aspect of the restorative process, as part of a foundation for predictable, aesthetic results. Teeth must move in harmony with each other, to provide the utmost in restorative beauty and patient health.